Gregor Göttfert MA
media and performance artist
born 1984 in Gmunden (Upper Austria)
lives and works in Attersee and Linz (Upper Austria)

---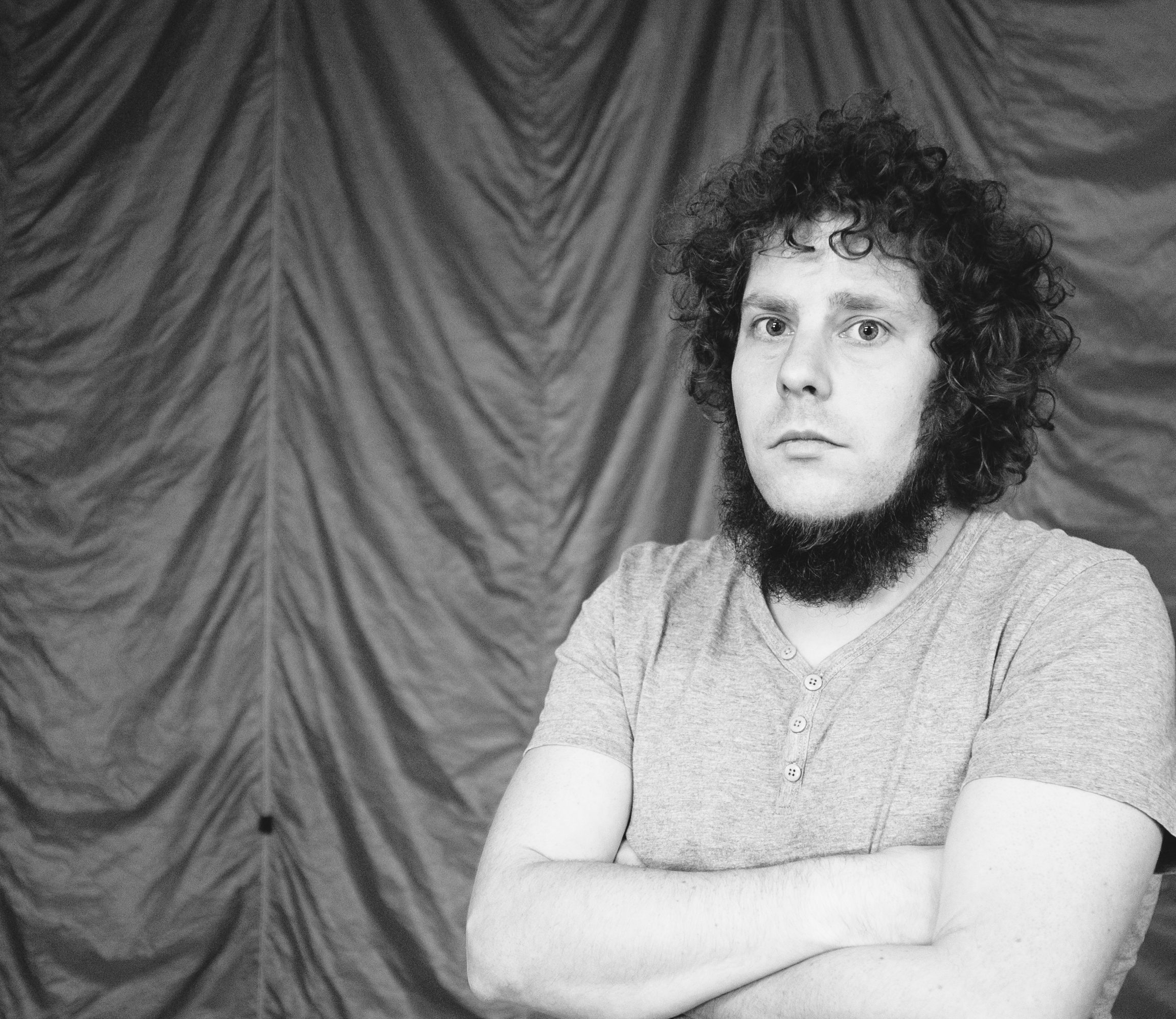 After an apprenticeship as a engine fitter and a few years in the mechanical engineering sector, he studied at the University of Art in Linz from 2006 to 2018. There he completed the bachelor's degree in time-based and interactive media, attended the interface cultures master's program, and completed his master's in time-based media.
In his work as a media artist, in which performative projects increasingly play a role in addition to interactive and installative works, usually dealing and playing with the idiosyncrasies and characteristics of analog and digital technologies as well as the deficiencies of the used media is a central element.

In addition to an aesthetic approach, there is often a strong conceptual component to Götferts work, sometimes a quasi media-archaeological examination of theoretical and technical backgrounds also plays an important role.
Beside his artistic work, he also works as a media technician, as a university lecturer as well as a freelance software and hardware developer.
projects / work / shows (selection)
"Elektromagnetismus 3.Teil (Umformer)" (2019) Electroacoustic Performance, "1. Haager Noiestag "- Böllerbaer, Haag Lower Austria
"Traseuntibus" (winter 2018/19) reactive light installation, displays of the former department store Baresch – Attersee
"Sphäre" (2018) Interactive light sculpture, "Bestoff 2018" – University of Art, Linz
"Sphäre"(2018) Interactive light sculpture, Ars Electronica Festival 2018 – Linz
"Running Light" (2017) Technical implementation of a light installation by Miriam Hamann, Festival of the Regions 2017 "Uninvited guests" – water tower Marchtrenk
"Elektromagnetismus 3.Teil (Umformer)" (2017) electro-acoustic performance, "radio433 presents Soundart from Linz" (tour) – Tresor Linz / Trbovlje media setting / Alte Feuerwache Köln
"Elektromagnetismus 3.Teil (Umformer)" (2016) Electroacoustic Performance, "OFF2nOFF" – Tresor Linz
"Past Post Continuum" (2015) installation (with Anya Titovets, Gerfried Stocker), "Post City" Ars Electronica Festival 2015 – Linz
"Badespass" (2015) Sensor network / data visualization / installation, residency – Perspectives Attersee
"Elektromagenetimus 2.Teil" (2015) Electroacoustic performance, "Working Conditions" – KAPU Linz
"Elektromagenetimus 2.Teil" (2015) Electroacoustic Performance, "Radio 433 Kammerspiele" – University of Art and Design Linz
"Kitchen." (2014) modular portable kitchen system, "Extrauni" – OK Offenes Kulturhaus, Linz
"Translocation" (2014) Long-term performance / installation, Attersee am Attersee / "Home Stories" – KAPU, Linz
"Infinity / ∞" (2013) Audiovisual performance (with Florian Voggender), "Mehrkanal" – University of Art, Linz
"Land der Lämmer" (2013) Theater visualization (with Christoph Frey) – Landestheater, Linz
"Infinity / ∞" (2012) installation (with Florian Voggender), group exhibition "Bestoff 2012" – Tabakfabrik, Linz
"Infinity / ∞" (2012) Audiovisual performance (with Florian Voggender), "Deepspace Live: Transmutations" – Ars Electronica Center, Linz
"Archive" (2012) interactive / performative documentation framework, "Perspectives Attersee – Resident Artists" – Haus Punzet, Attersee
"Infinity / ∞" (2012) Audiovisual performance (with Florian Voggender), "1 + 1 = 3" MediaOpera Vienna
"€ AT" (2010) Theater visualization, Hausruck Theater – decommissioned Hasag furniture factory, Attnang Puchheim
"Wuschl" (2010) Interactive installation, bachelor presentation – tobacco factory, Linz
"Brodcasted" (2010) orchestral visualization (projection concept and technical handling) – Brucknerhaus, Linz
"cor" (2009) Interactive spatial crystallization (with Sarah Feilmayr), group exhibition "hello world-Time goes public" Ufg Linz
"Youtuber" (2009) Interactive video installation (with Julian Weidenthaler), group exhibition "hello world-Time goes public" Ufg Linz
"Karussell" (2009) Interactive installation in public space, as part of "80 + 1 a trip around the world" Linz
"Video-shoutBox" (2009) Interface design and programming of a video survey system, for the Ars Electronica Festival 2009
"soundbombs" (2008) Interactive sound installation in public space, group exhibition "Frühlingserwachen" Landestheater Linz
"zuafoi – Symphony for 64 light bulbs" (2007) Group exhibition "creative fusion, young art from Upper Austria" as part of the state exhibition "Coal and Steam", Ampfelwang